Hello!! Today I wanted to share and tell you a little about three of my Esty shop items. I really enjoy Etsy and it is a great place to sell your handmade items!
First let me introduce you to my shop. Back in June I created my Etsy shop and thus was born the
Boutique Shoppe
!!!
I am a really big Jane Austen fan!! I love her books, the movies, and especially the clothing from that time period. These four items are all Jane Austen related!
Awhile back I purchased so Jane Austen paper. I decided I would use it to make wall hoop decorations but instead of using fabric I would use paper. All of them are embellished with braid, ribbon, gems, or dainty roses.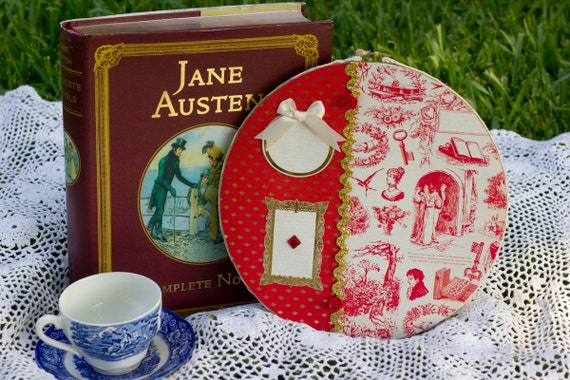 This first one has different scences and characters from Jane Austen's books.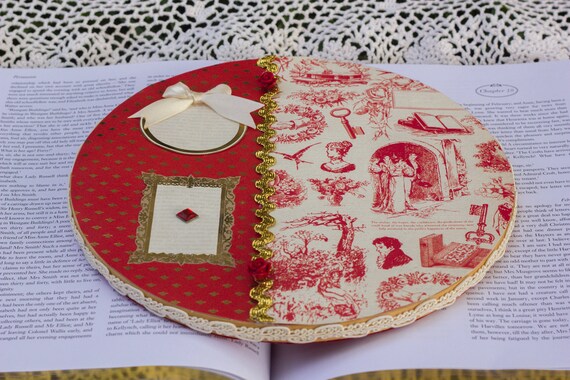 "The wishes the hopes the confidence the predictions of the small band of true friends who witnessed the ceremony were fully answered in the perfect happiness of the union."
~Emma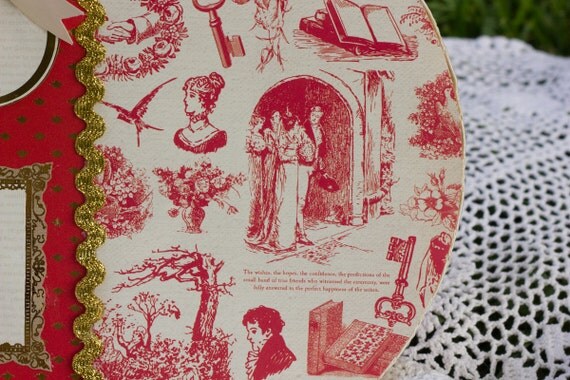 Details of the pretty pictures!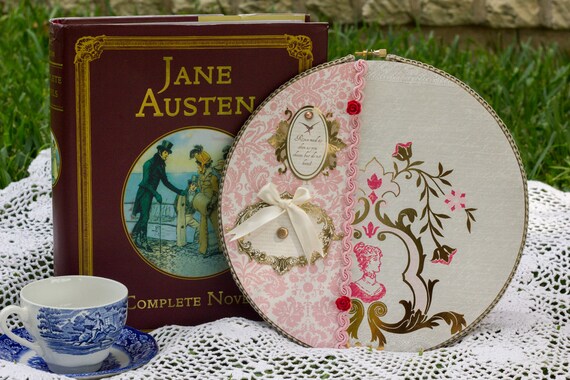 Pretty, pretty, pink!! I had fun making this one.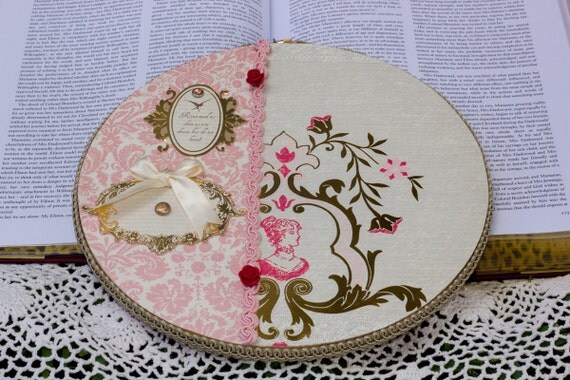 "Run mad as often as you choose, but do not faint!"
~Love and Friendship, Jane Austen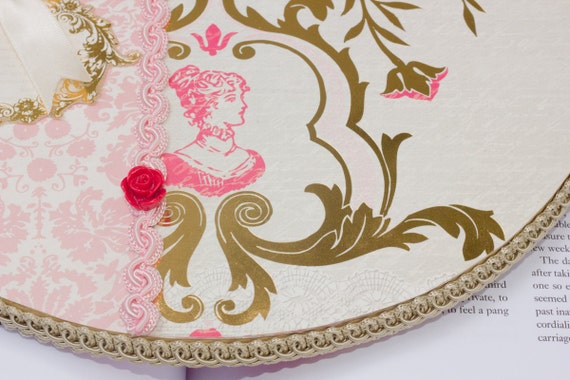 Love the pretty little roses!!!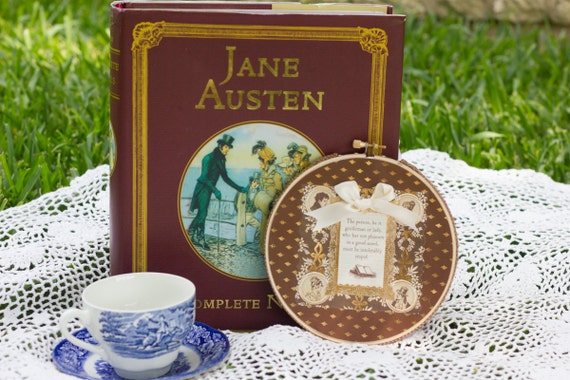 This one is inspired after one of Jane Austen's famous quote.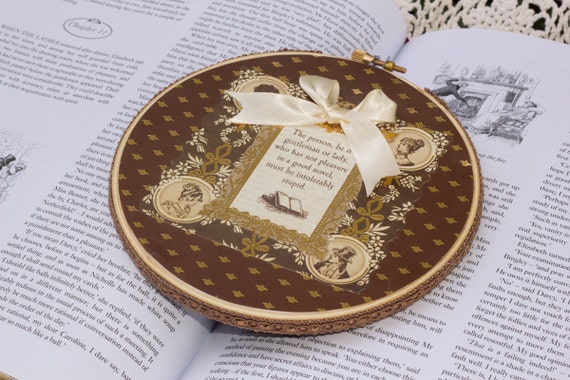 "The person, be it gentleman or lady, who has not pleasure in a good novel, must be intolerably stupid."
~Jane Austen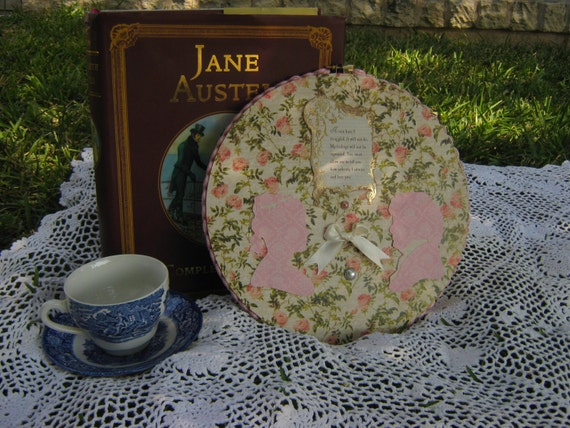 I just love Pride and Prejudice! This one is inspired after Mr. Darcy's proposal to Elizabeth.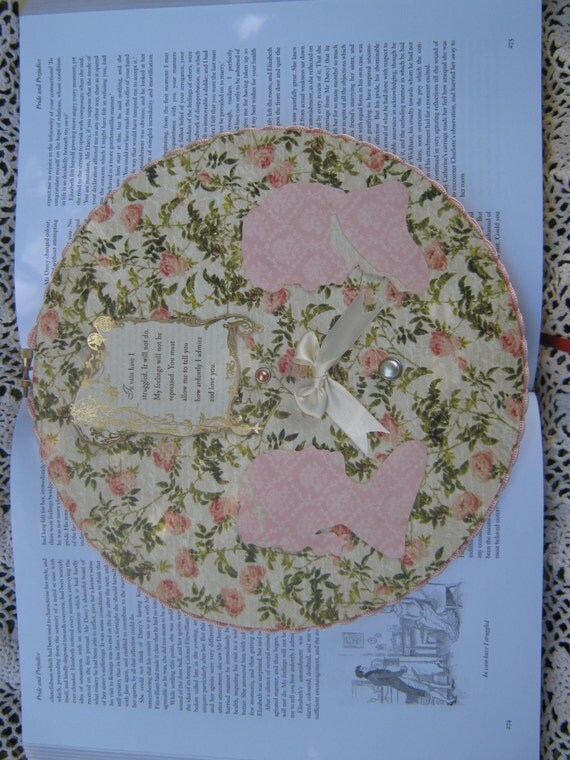 "In vain have I struggled. It will not do. My feelings will not be repressed. You must allow me to tell you how ardently I admire and love you."
~
Mr. Darcy, Pride and Prejudice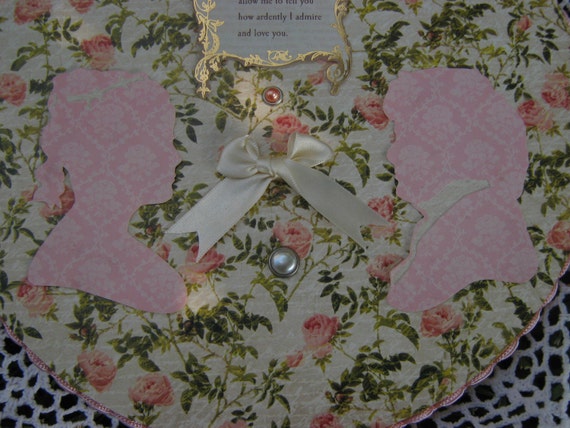 I love the silhouette portraits of Elizabeth and Mr.Darcy!



I had fun making these items and taking the pictures! Honestly I would like to change the name of my shop and also have future plans for my shop but for now I am keeping it as is.
Do you love Jane Austen? What do you like about her? I would love to hear any shop suggestions!
Be sure to check out my
shop
and other items!!